Published on 08-29-2011 01:07 PM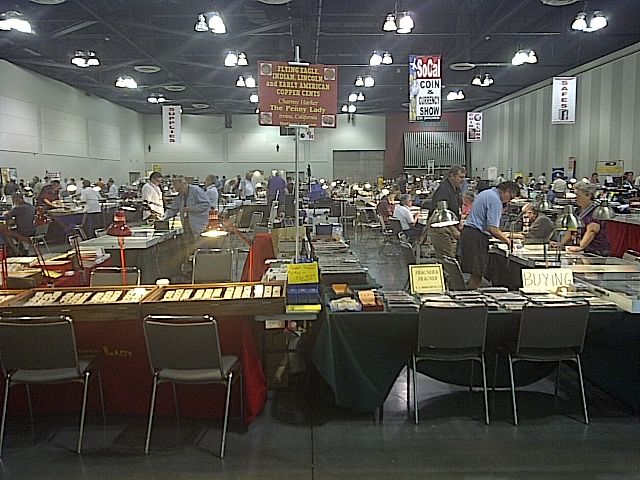 This report will be short and (hopefully) sweet! In my opinion, the Ontario show is an up and coming show, with great potential, but is not quite there yet. Possibly, it's due to it being held in the middle of summer and folks seem to not be as into coin shows as they are in the spring and fall. As I mentioned before, it's a really great location! Everyone who comes to the show says how easy it is to get to the show, how open and roomy the tables and aisles are. A couple comments include, of course, the $9 parking fee and that the tables don't show actual table numbers. Other than that, it is a very comfortable and easy show to attend.

Thursday was set up from 9-noon, then the show opened to the public at noon (earlier than ...