Long Beach is one of my favorite shows and I was happy to learn that set up had been moved up to noon, which gave the dealers extra time to perfect their booths and showcases, as well as to have more time to browse, see the exhibits, and catch up with dealer friends, etc.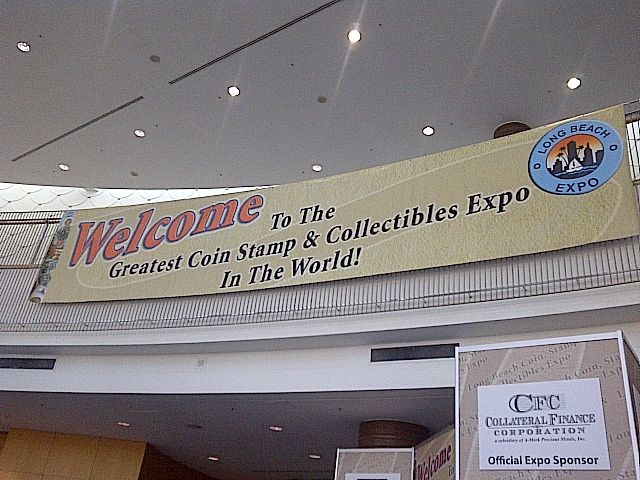 I collected my ribbons at the registration booth and saw Taryn's pretty smiling face waiting there to greet all us dealers!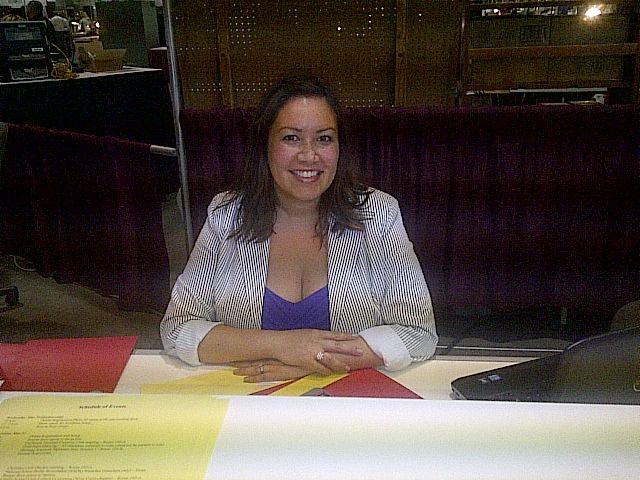 It was nice to not be so rushed during set up. One thing I noticed was that EVERY table at the show was occupied! After I was set up, I walked around the bourse to hunt for some coins and ran into some familiar faces.
Matt/BillyGoat with Pinnacle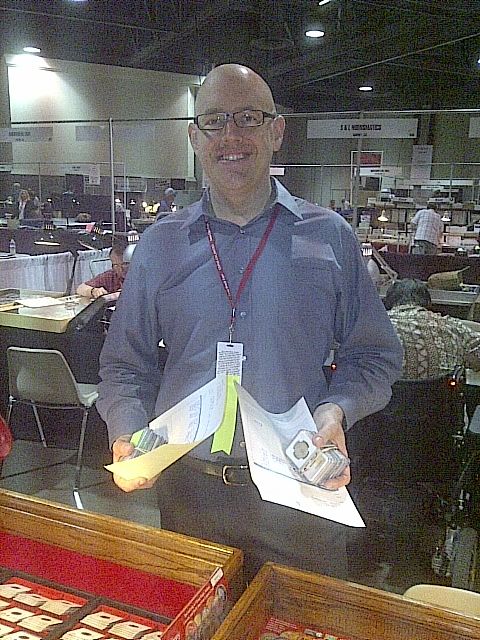 Then I spied another familiar face – Mark Feld
I tried to get a photo of Mark and me together, but he suddenly became camera shy – was it something I said?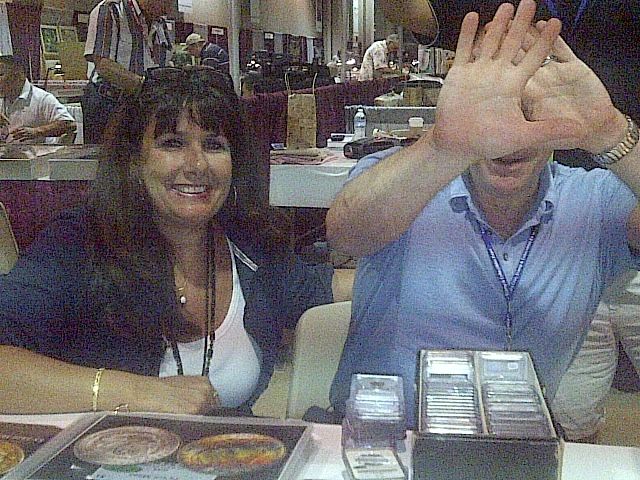 And here are a couple of coin people hard at work! (Todd/Blu62Vette and his dad Roger/MustangGT)
Rick Snow/Eagle Eye was already conducting some business with Brian Wagner
Larry Shapiro and Glenn Holsonbake/PonyExpress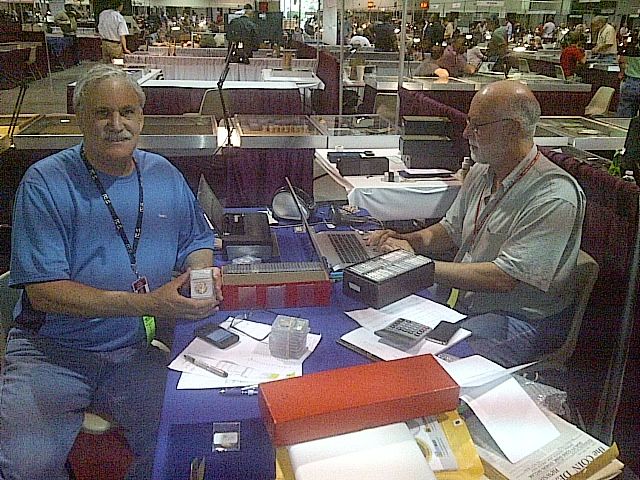 Bonnie is one of the nicest people on the planet, so she didn't even mind having her photo taken with Mark! And notice that Mark actually smiled in this photo!! Bonnie obviously has something I don't!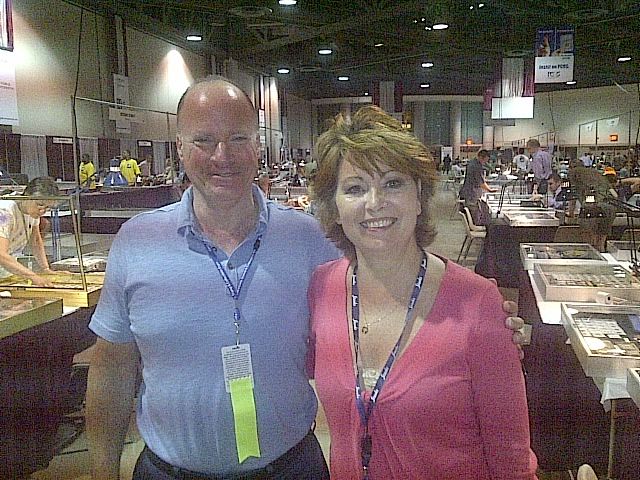 I caught MrEureka hanging around Todd's table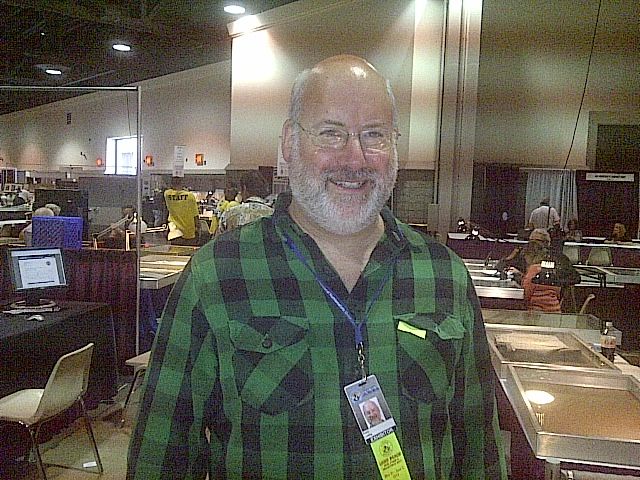 Doug Bird was ready for business!
Wei trying to look serious while another dealer (Will) hams it up behind him!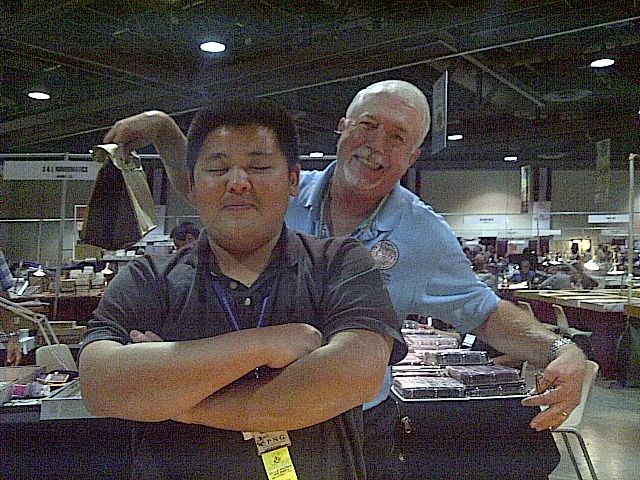 Dennis 88 is always fun to chat with!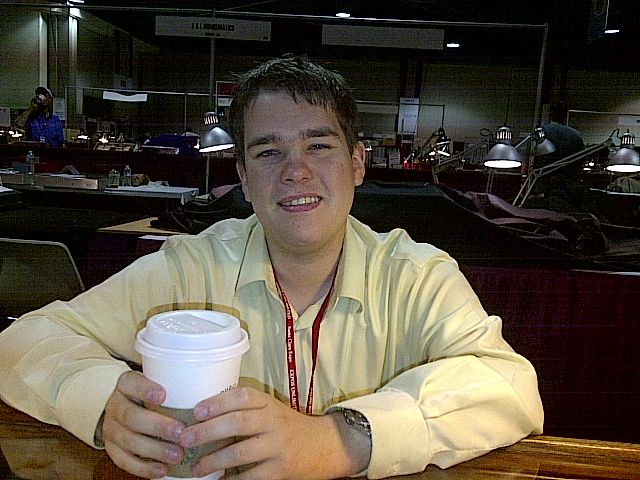 This was the show's innovative interactive coin locator
PCGS seems to be pulling out all the stops in trying to improve and make the Long Beach show a better show. They even had a "Suggestion Box" set up at the Information Booth!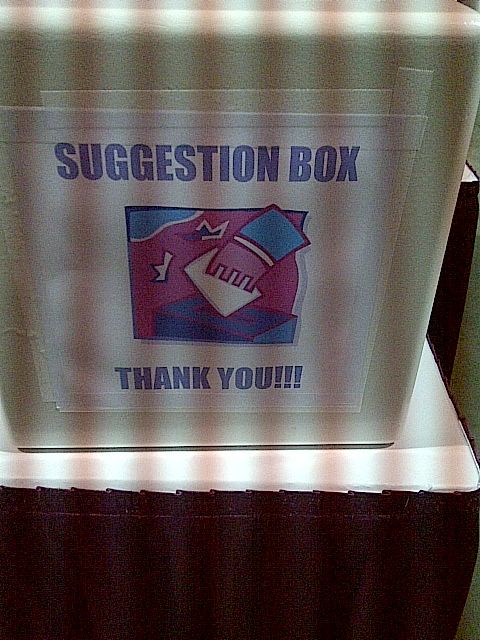 Then I headed over to Fred Weinberg's table because I knew he had just acquired some very rare and very cool errors.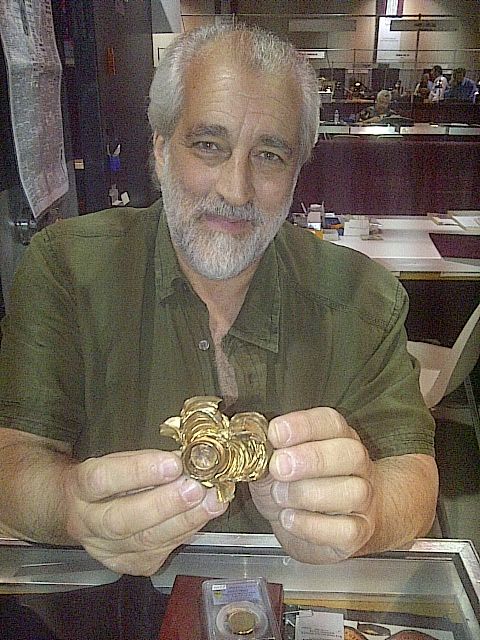 Below are a few of Fred's deep die cap penny errors: top left is a 32+ piece 1969-D, top right is a 34+ piece 1979-D, and the bottom center is a 21+ piece 1979-D.
Here's another photo of the same pieces plus a 1979-D 3 piece die cap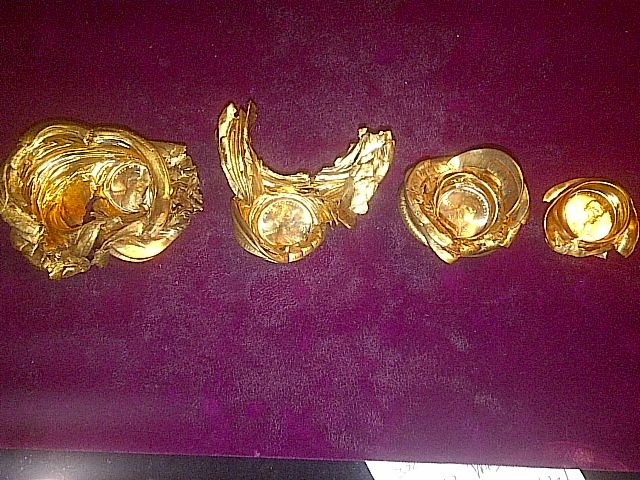 I bought a couple very unusual errors from Fred for my personal collection, including this 2001 penny that was struck 5 times – 4 of which are off center, including the reverse!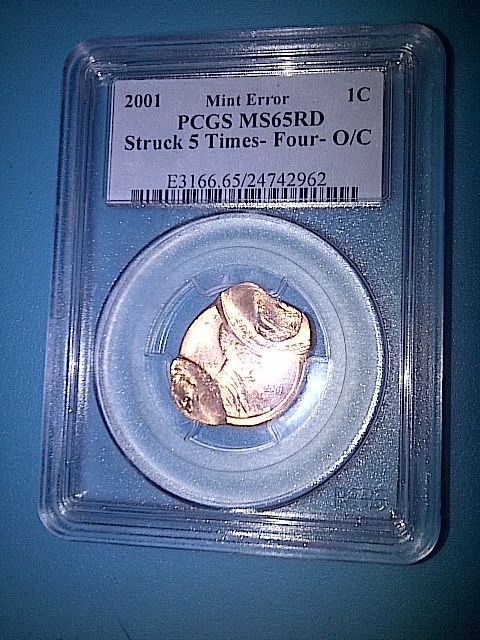 I also bought a 25-piece stack of melded planchets from the late 1960's that got pressed and melded together after they were stacked in the tube that fed the coin press. I forgot to take a photo of it with my cell photo but I gave it to Todd to photograph and will post a photo as soon as I get one.
After set up, I joined my usual group for dinner at Piccolos Italian restaurant. And WHAHOOOO – my wine fast was finally over! We each bring a bottle of wine to taste and we usually end up with a great variety of some wonderful wines! I brought the Selyem Zinfandel (which ended up being my favorite out of all the wines!)
This is Karl Stephens (a long-time foreign coin dealer) and Ron Guth (PCGS)
Here are Karl's wife, Joanne, and my good friend Jerry Carsman (a dealer from Sacramento area)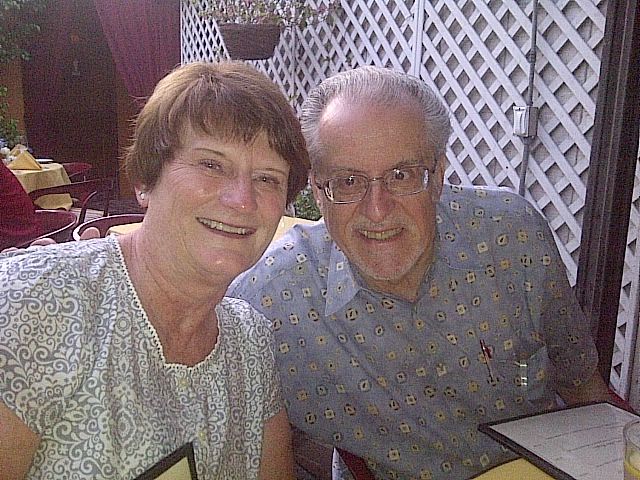 Here's what our table looked like after the wine started flowing!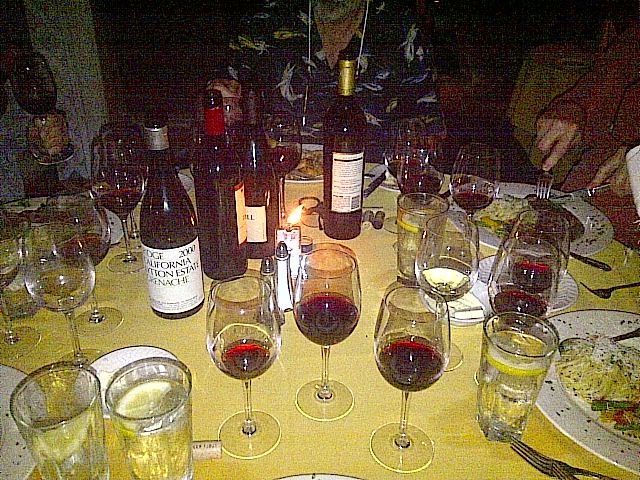 And I know what you're thinking – they drank ALL THAT WINE? Well, no, we had lots left over that we just corked and took home (or to the show the next day).