This report will be short and (hopefully) sweet! In my opinion, the Ontario show is an up and coming show, with great potential, but is not quite there yet. Possibly, it's due to it being held in the middle of summer and folks seem to not be as into coin shows as they are in the spring and fall. As I mentioned before, it's a really great location! Everyone who comes to the show says how easy it is to get to the show, how open and roomy the tables and aisles are. A couple comments include, of course, the $9 parking fee and that the tables don't show actual table numbers. Other than that, it is a very comfortable and easy show to attend.
Thursday was set up from 9-noon, then the show opened to the public at noon (earlier than last year's 2pm). It seemed like everyone was pretty busy on Thursday, business was steady, as I mentioned on another thread, I did buy a few coins and sold several coins. Friday was quite slow, which is typical in my experience when a show opens on thursday (like Long Beach), then Saturday was hopping with lots of collectors. I did well on Saturday, and from what I could tell from speaking with several dealers, they had better sales on Saturday as well.
Todd was set up doing onsite photography and selling coins (along with his dad, Roger/MustangGT). I don't think he sold many coins at this show, but he was busy on Thursday and Friday shooting lots of coins (I personally gave him about 50 coins to photograph and I know Larry Shapiro gave him a large batch as well).
From what I heard, boullion was the bid seller all around, though I did have several collectors spend some time and money at my table buying collector type coins - which of course, is what I'm there for! Lots of families and kids showed up on Saturday, including about a dozen or so scouts n their proper uniforms!
And yes the $9 parking fee was not well received, but even the dealers had to pay!
So here are a few photos I took at the show...
The bourse floor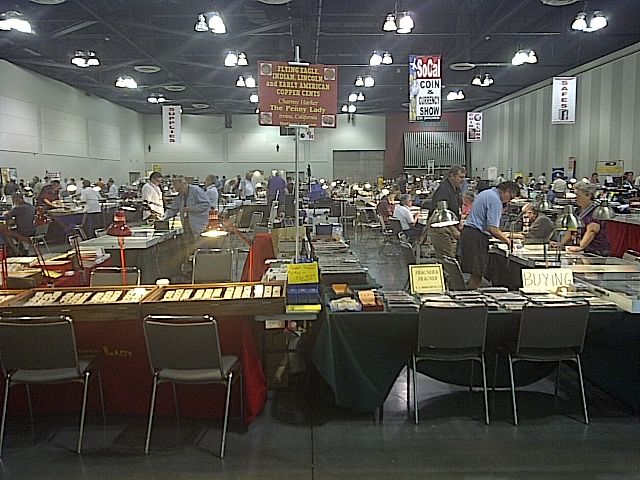 My new add that Todd designed for me that I displayed at the registration table for the first time!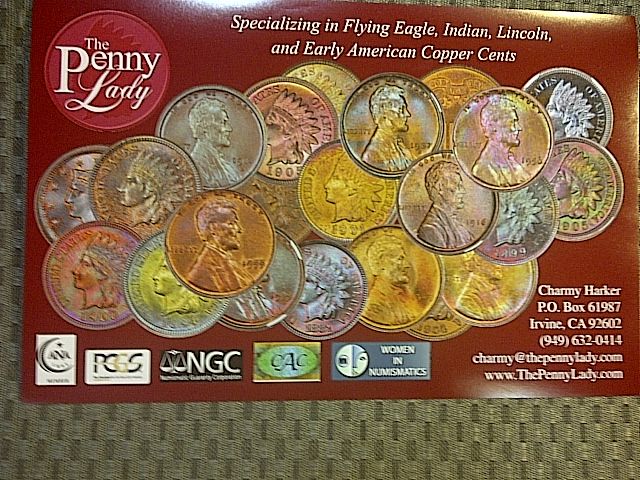 A really good bottle of wine from one of my favorite vinehards (Cooper) I brought that we shared at the show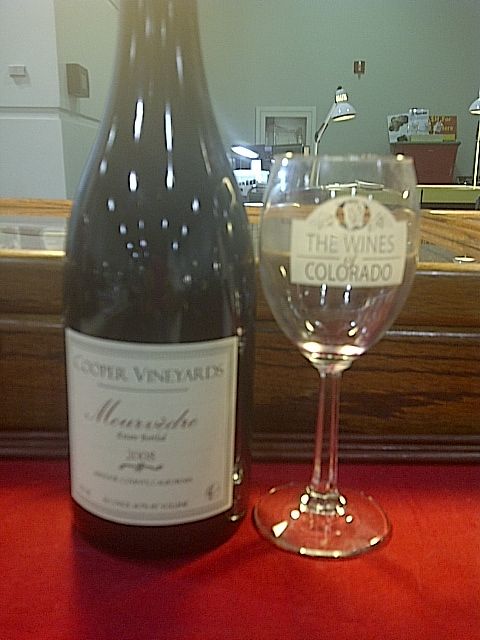 Todd's one and only coin purchase at the show!
Some fun and favorite people at the show...
Dennis88
RobKool from the Long Beach Coin Club!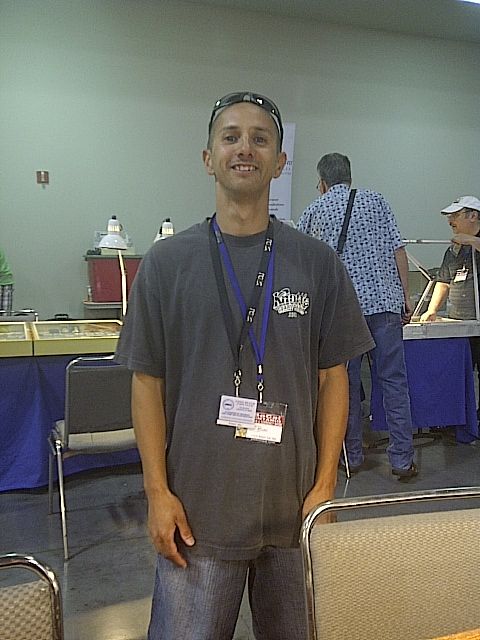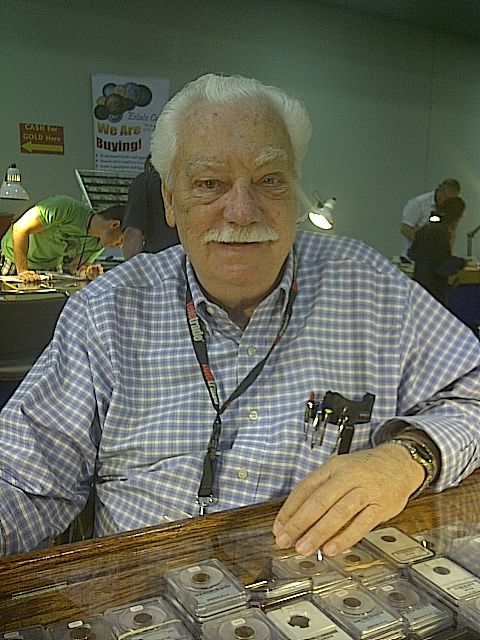 That's about it. I had to leave the show a little early to join my hubby in Lake Havasu - where I am right now! Just got off the water - what a beautiful day it was!!!